Keynote Speakers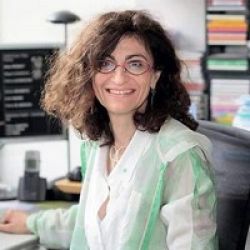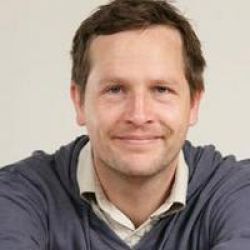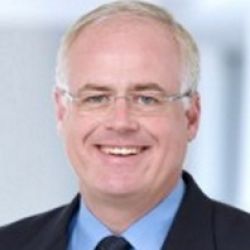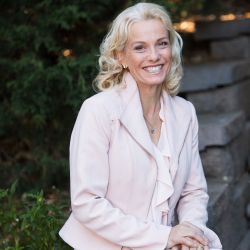 ---
| | |
| --- | --- |
| | Building chromatin: histone variants and chaperones at work |
Prof. Geneviève Almouzni : The EMBO Keynote Lecture

is Director of the Cancer Research Center Institut Curie, Paris (FR).
She is head of the Nuclear Dynamics and Genome plasticity unit and group leader of the chromatin dynamics team. She obtained her PhD at Pierre-et-Marie-Curie University (FR), worked as postdoctoral fellow at the National Institutes of Health Research Center in Bethesda (USA) in the lab of Prof. Alan Wolffe. She has been CNRS Research Director since January 2000. In 2013, she was awarded the FEBS | EMBO Women in Science Award. She was scientific coordinator of the EU Network of Excellence EpiGeneSys.
Chromatin organization in the nucleus provides a large repertoire of information in addition to that encoded genetically. A major goal for my group involves understanding how histones, the major protein components of chromatin, the bricks, can mark functional regions of the genome through their variants or post-translational modifications, along with non-coding RNA and other chromatin regulators. Errors in the establishment and propagation of these chromatin components, possibly involving imbalance in their deposition pathways, can lead to mis-regulation of genome functions and pathological outcomes, such as cancer. The propagation of centromeric identity represents a model of choice for the study of epigenetic mechanisms. Our work has focused on histone chaperones, as architects of chromatin organisation and key chromatin determinants of centromere identity. We will present our latest findings on this topic in the context of deregulation in cancer.
Important publications:
Filipescu D, Naughtin M, …Almouzni G: Genes Dev. 31: 463-480 (2017)
Muller S and Almouzni G: Nat Rev Genet 18: 192-208 (2017)
Orsi GA, Naughtin M, Almouzni G: Cell Stem Cell. 19: 567-568 (2016)

---
 

Implications of transcriptional mechanism for cell decision-making
Prof. Jonathan Chubb is a Welcome Senior Fellow at the MRC Laboratory for Molecular Cell Biology, University College London

His group would like to understand how cells make choices about their fates.  To achieve this, they take the view that one needs to observe the gene expression of individual cells before and during the decision-making process, to test how initial cell "state" maps onto final cell fate.  In particular, his group develop and use approaches to image the transcription of genes in living cells.
Gene transcription is discontinuous, occurring in "bursts or "pulses".  Although transcriptions bursts are conserved in all forms of life, from bacteria through to cells in mammalian tissues, the causes and consequences of bursting are unclear.  My talk will explore our recent progress in answering these questions.  Using live imaging of transcription, together with single cell transcriptomics and molecular genetics, we have addressed the biological implications of discontinuous transcription for symmetry-breaking in populations of cells during development.  We have also evaluated the reality of different models for the mechanisms of transcription bursting, using imaging approaches informed by the natural organisation of gene families within genomes.
---
 

Designing treatment strategies of the future
Prof. Dr. Martin Fussenegger ETH Zurich, Department of Biosystems Science and Engineering, Basel, Switzerland
Since Paracelsus' (1493-1541) definition that the dose makes the drug, the basic treatment strategies have largely remained unchanged. Following diagnosis of a disease the doctor prescribes specific doses of small-molecule drugs or protein pharmaceuticals which interfere with disease-associated molecular targets. However, this treatment concept lacks any diagnostic feedback, prophylactic impact and dynamic dosage regimen. We have pioneered the concept of metabolic prostheses which, akin to mechanical prosthesis replacing defective body parts, interface with host metabolism to detect and correct metabolic disorders. Metabolic prostheses consist of designer cells containing synthetic sensor-effector gene networks which detect critical levels of disease metabolites, processes pathological input with Boolean logic and fine-tune in-situ production and release of protein therapeutics in a seamless, self-sufficient and closed-loop manner. When implanted inside insulated, immunoprotective and autovascularizing microcontainers the metabolic prostheses connect to the bloodstream, constantly monitor the levels of disease-associated metabolites and trigger an immediate therapeutic response to prevent, attenuate or correct the disease. With their unique characteristic to dynamically link diagnosis to dose-specific in-situ production and delivery of protein pharmaceuticals, metabolic protheses will enable new treatment strategies in the future. To highlight the impact of synthetic biology on future biomedical applications, we will present our latest generation of remote-controlled gene switches, biosensor circuits and metabolic prostheses tailored to diagnose, prevent and cure high-prevalence medical conditions including diabetes, cancer, pain, parkinson's disease and multidrug-resistant pathogenic bacterica.
---
| | |
| --- | --- |
| | Epigenetic modulation of immunotherapy |
Prof. Pamela Munster is Co-Director of the Center for BRCA Research, a BRCA-focused clinical and research program at the Helen Diller Family Comprehensive Cancer Center at UCSF.  Dr. Munster received her medical degree from the University of Bern, Switzerland; completed her residency in Internal Medicine at Indiana University Medical Center, then moved to Memorial Sloan-Kettering Cancer Center, New York for her oncology and hematology fellowship. She served at Memorial Sloan Kettering as a faculty member in the breast cancer program before joining the Division of Breast Oncology and Experimental Therapeutics Program at Moffitt Cancer Center and Research Institute, Tampa, Florida.  Currently Dr. Munster is Professor in Residence at the University of California, San Francisco, where she is also the Director of Early Phase Clinical Trials Program at the Helen Diller Family Comprehensive Cancer Center and Program Leader of Experimental Therapeutics.