Invited Speakers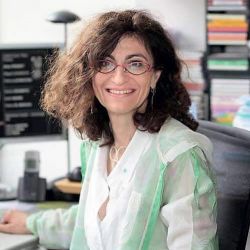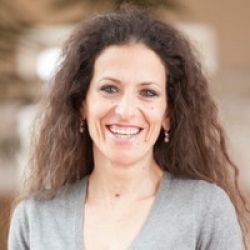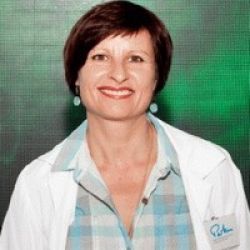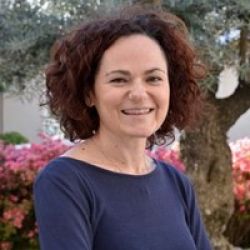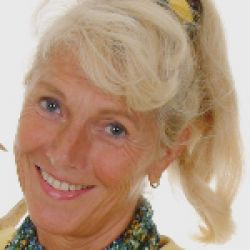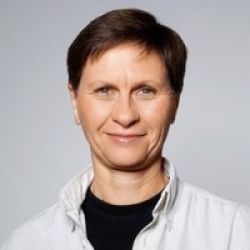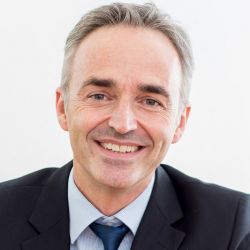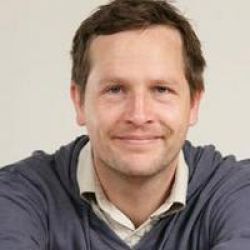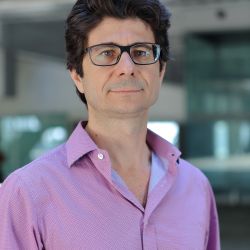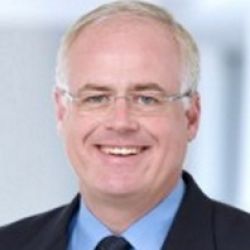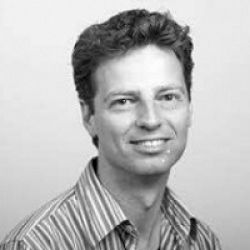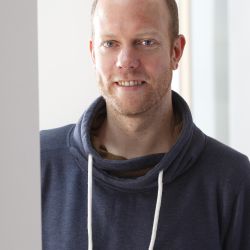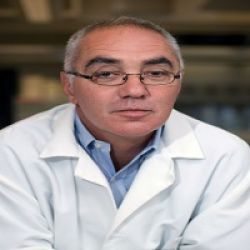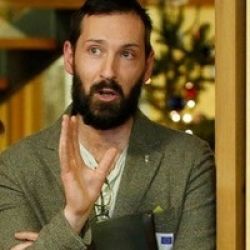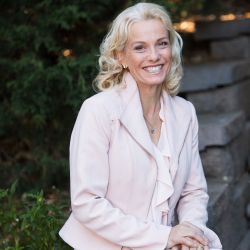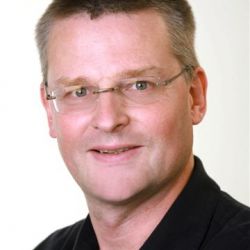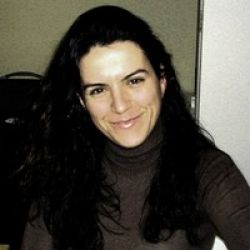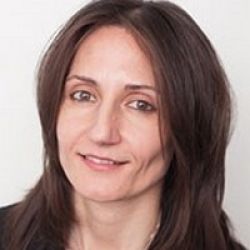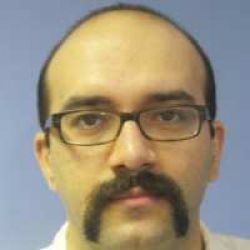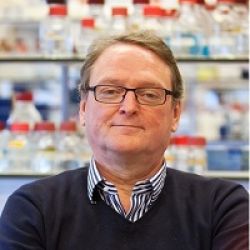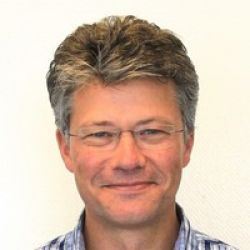 We have invited a core of 20 mainly established investigators and speakers with demonstrated excellent speaker capacities providing an attractive advertisement for our conference. We have carefully selected these invited/keynote speakers to cover the full spectrum of relevant topics in the field taking speaker's gender into account.
The following speakers have accepted to speak at the meeting:
Keynote speakers:
Invited speakers:

Lucia Altucci,

Institute of Genetics and Biophysics, IT

Pilar Blancafort,

University of Western Australia, AU

Tiziana Bonaldi,

European Institute of Oncology, SRSI, IT

Anne-Lise Børresen-Dale, Oslo University Hospital The Norwegian Radiumhospital. NO

Maria Carmo-Fonseca,

Instituto de Medicina Molecular Lisbon, PT

Toni Cathomen,

University Medical Center Freiburg, DE

Luciano Di Croce,

Centre for Genomic Regulation, ES

Wouter de Laat, Hubrecht Institute, NL
Stefan Lewegie, Institute of Molecular Biology, DE

Massimo Loda,

Harvard Cancer Center, US

Luca Magnani,

Imperial College London, GB

Christoph Plass,

German Cancer Research Center, DE

Maria Rodriguez Martinez,

IBM Research, CH

Paola Scaffidi,

Francis Crick institute London, GB

Vahid Shahrezaei,

Imperial College London,

GB

Henk Stunnenberg, Radboud University Nijmegen, NL

Lodewyk Wessels,

Netherlands Cancer Institute, NL
---
Building chromatin: histone variants and chaperones at work

Geneviève Almouzni
Institut Curie, Research Center ; CNRS UMR3664, Paris, F-75005, France

Chromatin organization in the nucleus provides a large repertoire of information in addition to that encoded genetically. A major goal for my group involves understanding how histones, the major protein components of chromatin, the bricks, can mark functional regions of the genome through their variants or post-translational modifications, along with non-coding RNA and other chromatin regulators. Errors in the establishment and propagation of these chromatin components, possibly involving imbalance in their deposition pathways, can lead to mis-regulation of genome functions and pathological outcomes, such as cancer. The propagation of centromeric identity represents a model of choice for the study of epigenetic mechanisms. Our work has focused on histone chaperones, as architects of chromatin organisation and key chromatin determinants of centromere identity. We will present our latest findings on this topic in the context of deregulation in cancer.
---
BRD9 is critical in acute myeloid leukemia

1 Department of Precision Medicine, University of Campania "Luigi Vanvitelli", Vico L. De Crecchio 7, 80138, Napoli, Italy
E-mails: This email address is being protected from spambots. You need JavaScript enabled to view it.

Università della Campania Luigi Vanvitelli, Dept. Biochimica Biofisica e Patologia Generale, MD, PhD; Specialisation in medical Oncology Full Professor of General Pathology &Rector's delegate for Research & Innovation University of Campania Luigi Vanvitelli, Naples, IT.
Structure and function of dynamic chromatin organization

Leukemia is characterized by genetic and epigenetic mutations resulting in selection of cancer stem cells, which are unable to differentiate. While genetic alterations are difficult to target, the epigenome is intrinsically dynamic and readily offers new therapeutic strategies. Thus, identifying cancer-specific context-dependent targets and unraveling their biological function may open up new therapeutic perspectives. Here, we identify bromodomain-containing protein 9 (BRD9) as a critical target required in acute myeloid leukemia (AML). We show that BRD9 is overexpressed in AML cells including ex vivo primary blasts compared to normal counterparts. By targeting BRD9 expression in AML, we observed an alteration in proliferation and survival, ultimately resulting in the induction of apoptosis. Intriguingly, genome-wide profiling revealed that BRD9 binds enhancer regions in a cell type-specific manner, regulating cell type-related processes. We unveil a novel BRD9-sustained pathway. Our findings identify a previously undescribed BRD9-dependent axis as critical for leukemia maintenance, suggesting BRD9 as a potential therapeutic target.



---
Epigenetic editing as an innovative strategy of tumour targeting in pre-clinical studies

Dr. Pilar Blancafort is currently an associate professor of Cancer Epigenetics at The University of Western Australia. Her academic background involved undergraduate (Universitat de Barcelona, Spain) and graduate (Universite de Montreal, Canada) degrees in Biochemistry and Molecular Biology, followed by a post-doctoral fellowship with the Barbas laboratory at the Scripps Research Institute (La Jolla, USA). In 2005, she established her own laboratory at the University of North Carolina at Chapel Hill, as Assistant Professor and later as tenured Associate Professor in 2011. In 2012, Professor Blancafort moved her laboratory at the University of Western Australia, School of Human Sciences. Her laboratory focuses on the intersection between cancer genomics and molecular cancer therapeutics. The Blancafort lab has pioneered the development of (epi)genome editing and nanotechnology approaches to target cancers that are currently refractory to treatment and associated with poor outcomes, such as triple negative basal-like breast cancers. She joined the Harry Perkins Institute of Medical Research in 2014. She hold's a Cancer Council of Western Australia (CCWA) and Australian Research Council (ARC) Future Fellowship.

Research Interests:

Her research interests focuses on Breast and ovarian cancer, epigenetics, metastases, molecular cancer therapeutics, genome engineering, CRISPRCas9

Pilar Blancafort 1,2, Charlene Waryah1,2, Joseph Cursons3,4, Melissa J Davis3,4,5, Greg J Goodall6,7, Cameron Bracken,6,7, Erik Thompson8, Andrew Redfern9,10
1 Cancer Epigenetics Group, Harry Perkins Institute of Medical Research, Perth, WA, 6009, Australia
2 School of Human Sciences, The University of Western Australia, Perth, WA, 6009, Australia
3 Bioinformatics Division, Walter and Eliza Hall Institute of Medical Research, Parkville, VIC, 3052, Australia
4 Department of Medical Biology, Faculty of Medical and Health Sciences, University of Melbourne, Parkville, VIC 3010, Australia
5 Department of Biochemistry, Faculty of Medicine, Dentistry and Health Sciences, University of Melbourne, Parkville, Victoria 3010, Australia
6 Centre for Cancer Biology, an alliance of SA Pathology and University of South Australia, Adelaide, South Australia 5000, Australia.
7 Department of Medicine, University of Adelaide, Adelaide, South Australia 5005, Australia.
8 Institute of Health and Biomedical Innovation and School of Biomedical Sciences, Queensland University of Technology, Brisbane, QLD, Australia
9 Department of Medical Oncology, Fiona Stanley Hospital, Perth, WA, Australia.
10 School of Medicine, University of Western Australia, Perth, Australia, Perth, WA, 6009, Australia

Background
Epigenetic mechanisms are important drivers of breast cancer progression, allowing silencing of tumour suppressors or dysregulated activation of developmental programs.  One such program that is commonly perturbed with the emergence of metastases and therapy resistance is Epithelial to Mesenchymal Transition (EMT), a reversible phenotypic program in which epithelial cells reduce intercellular adhesion and disrupt their normal polarisation to acquire mesenchymal, and in some cases, stem-cell like characteristics.  The clinical relevance of EMT is highlighted by its enrichment in aggressive mesenchymal cancers in particular triple negative breast cancers (TNBCs), the most aggressive type of breast cancer.
Multiple epigenetic mechanisms drive the progression of EMT by repressing epithelial marks such as E-cadherin mediated cell adhesion where hypermethylation of the CDH1 promoter is a hallmark feature of mesenchymal breast cancers.  While EMT signatures contain hundreds of genes, their expression is controlled by core of effector transcription factors (TFs) including the pro-mesenchymal ZEB1/2, TWIST1/2, SNAI1 and SLUG. These TFs interact both directly and indirectly via epigenetic modifiers to induce the transcriptional repression of epithelial genes such as CDH1.  Additional, the loss of E-cadherin drives a further increase in expression of mesenchymal molecules such as N-cadherin and Vimentin.
Interestingly, ZEB1, and other pro-mesenchymal TFs are targeted by epithelial-specific miRNAs (such as the miR-200 family) through a mutually inhibitory relationship.  Together with their ability to simultaneously target multiple EMT-associated transcripts, miRNAs are thus emerging as critical regulators of EMT, however in mesenchymal breast cancers, several miRNAs are silenced by hypermethylation.  This helps to establish switch-like behaviours which are essential for fate acquisition, and importantly, this provides plasticity along the EMT axis, allowing the reverse mesenchymal to epithelial transition (MET) process.
Hypothesis
Using the CRISPR/dCas9 effector system, repression of pro-mesenchymal transcription factors, such as ZEB1, and reactivation of silenced pro-epithelial gene programs will drive MET and establish a therapeutic window to restore drug sensitivity in breast cancers associated with a poor prognosis. 
Results
Four single gRNA targeting the proximal promoter of pro-mesenchymal ZEB1 were designed and transfected in mesenchymal breast cancer cell lines SUM159 and MDA231 using a lentiviral dCas9-KRAB vector and also dCas9-silencer constructs comprising epigenetic effector arrays targeting both DNA methylation and histone post-transcriptional modifications.  When normalized to an empty vector control, a sgRNA was sufficient for a complete knock-down of ZEB1 achieved at mRNA and protein level.  The subsequent knockdown of ZEB1 resulted in the reverse phenotypic shift of MET.  Significant increases of E-cadherin were observed and downstream functional assays demonstrated both cell lines display remarkable decreases in cell migration. As determined by ChIP-sep and RNA-seq the KRAB domain and associated KAP1 co-complex successfully deposited repression marks H3K9me3 and H3K27me3 near the dCas9-binding site with negligible off target effects. In addition to promote repression of pro-mesenchymal gene pathways, we demonstrated that dCas9 linked to arrays of epigenetic activators were able to concomitantly re-activate multiple silenced clusters of miRNAs, such as miR-200c-3p, miR-141-3p, miR-182-5p and miR-183-5p, inducing strong up-regulation of epithelial programs, and potent down-regulation of their targeted TFs.
Conclusion
We demonstrate the use of CRISPR-repression and -activation in controlling phenotypic plasticity by reversing EMT to reduce metastasis in breast cancer and ultimately improve therapeutic outcomes. This ability to epigenetically manipulate and potentially reprogram breast cancer cells will help to elucidate cancer pathogenesis and provide novel genome-based opportunities for therapeutic intervention of chemoresistant and metastatic malignancies.
---
MS- based Chromatin Proteomics to dissect the code of histone post –translational modifications
in health and cancer

Tiziana Bonaldi
Department of Experimental Oncology, European Institute of Oncology, 20139 Milano- Italy
This email address is being protected from spambots. You need JavaScript enabled to view it.


Tiziana Bonaldi is Tenured Group Leader at the Department of Experimental Oncology of the IEO (Milan, Italy), where she directs the Giovanni Armenise-Harvard Foundation Laboratory on "Nuclear proteomics to study gene expression regulation" since 2008. Following a PhD in Molecular and Cellular Biology in Milan, she did a first post-doc at the LMU in Munich and a second post-doc in the Mann's group at the MPI of Biochemistry in Martinsried. In her research, she applies MS-proteomics to study chromatin dynamics and histone modifications, in both model systems and clinical samples. She published 64 peer-review scientific papers (h-index=28)

Chromatin is a dynamic nucleoprotein complex controlling various DNA-dependent processes. A large number of site-specific post-translational modifications of histones (hPTMs) contribute to the maintenance and modulation of chromatin plasticity, gene activation, DNA replication and repair, and a variety of other biological processes. The observation of the diversity, frequency and co-occurrence of hPTMs at distinct genomic loci led to the notion that these marks create a molecular barcode, read by effector proteins that translate it into specific functional outcomes. This language is often altered in disease, especially cancer.
The molecular details of this epigenetic code are only partially characterized and new approaches are needed to dissect them in physiological conditions and to understand how they are distorted during tumorigenesis. Recent achievements have made Mass Spectrometry (MS) and quantitative proteomics excellent tools to help understanding how histone PTMs mediate the structural-functional state of chromatin and modulate gene expression, both in health and disease.  Here I will illustrate specific MS-proteomics strategies setup by my team to investigate chromatin plasticity and histone post-translational modifications in cancer patient samples, to identify PTMs signature with potential as biomarker and to characterize the epigenetic landscapes of cancer model systems available, with a specific focus on breast cancer (BC)
The hPTM signatures emerging from the analysis of BC samples revealed insights into the epigenetic mechanisms that underlie this tumor, and particularly TN, not only providing biomarkers useful for patient stratification, but also suggesting novel epigenetic pathways targetable for therapy.
---
Epigenetics of breast cancer: Implications on progression and clinical outcome

PhD, MD (h.c), Professor Emerita,Department of Cancer Genetics, Institute for Cancer Research, Oslo University Hospital The Norwegian Radiumhospital, and Institute for Clinical Medicine, Faculty of Medicine at University of Oslo.
Email: This email address is being protected from spambots. You need JavaScript enabled to view it.

Anne-Lise Børresen-Dale is Professor Emerita at University of Oslo and previous head of Department of Cancer Genetics, Oslo University Hospital Radiumhospitalet. She is among the leading geneticists in research on molecular biology of breast cancer, and her group was among the pioneers in expression profiling of breast carcinomas in collabora¬tion with groups at Stanford, demonstrating that breast cancer can be divided into distinct sub-groups with differences in molecular profiles and in overall and relapse-free survival. Her achievements are seminal for understanding breast cancer evolution, and have had an enormous impact on our view of the complexity of breast cancer.  She is author of more than 500 published scientific papers, books chapters and invited reviews.



Thomas Fleischer, Xavier Tekpli, Jovana Klajic, Anne-Lise Børresen-Dale and Vessela N. Kristensen
Department of Cancer Genetics, Institute for Cancer Research, Oslo University Hospital

DNA methylation profiles of breast tumors are radically altered compared to normal breast tissue, and the majority of changes are already present in non-invasive DCIS. There are also large variations between different subtypes (Genome Biol 2014). Expression-methylation quantitative trait loci (emQTL) analysis revealed that the epigenetic alterations were involved in transcriptional networks regulated in a cell lineage-specific manner by DNA methylation at enhancers. In ER+ tumors, we observed hypomethylation of transcription factor binding regions of ERα, FOXA1 or GATA3, suggesting that loss of methylation is necessary for development of ER+ BC (Nature Com 2017). Improved molecular classification may better predict prognosis and treatment response. We identified a methylation signature (SAM40)  segregating  patients with Luminal A tumors into one good and one bad prognosis group (Mol Onc  2011, Oncotarget, 2017). This biomarker may be used as treatment selection criteria for adjuvant chemotherapy. When studying DNA methylation profiles during chemotherapy, we identified and validated differential methylation of key cell-cycle regulators both between responders and non-responders and before and after treatment (CCR, 2014). Genes related to immune-response were also found differentially methylated before and after treatment. In a new study DNA methylation profiling was performed on successive samples from patients in a neo-adjuvant trial with an anti-angiogenic drug (bevacizumab) combined with chemotherapy. Using a bioinformatic approaches to adjust methylation measurements according to tumor purity, allowed us to identify biomarkers of response that are specific to tumor cells, and to observe how tumor cell-specific methylation profiles change during treatment.


---
Promoter-proximal convergent antisense transcripts: new targets for rejuvenation and anti-cancer interventions

Maria Carmo-Fonseca
is Professor at the University of Lisbon Medical School and President of the Institute of Molecular Medicine. She is member of the European Molecular Biology Organization and serves as editor for the Journal of Cell Science and RNA. Her lab is known for studies on RNA splicing using a combination of cutting-edge cell imaging and genome-wide approaches.


Aging imposes a barrier to somatic cell reprogramming through poorly understood mechanisms. We found that fibroblasts from old mice express higher levels of Zeb2, a transcription factor that activates epithelial-to-mesenchymal transition. Synthesis of Zeb2 protein is controlled by a natural antisense transcript named Zeb2-NAT. We showed that transfection of adult fibroblasts with specific LNA Gapmers induces a robust downregulation of Zeb2-NAT transcripts and Zeb2 protein and enhances the reprogramming of old fibroblasts into pluripotent cells (Jesus et al. Nat. Commun. 2018). We further identified at genome-wide level additional sense (protein-coding) and antisense (non-coding) transcriptional paired units with closely spaced convergent promoters. We coined the term promoter-proximal convergent antisense transcripts (PCATs) to refer to the non-coding component of these pairs. Native elongating transcript sequencing (NET-seq) revealed consistent polymerase pausing at the TSS of PCATs, which typically initiate within the first intron of the corresponding protein-coding gene. Our results suggest that PCATs represent a novel class of regulatory non-coding RNAs with great potential as targets for rejuvenation and anti-cancer interventions.
---
Therapeutic genome editing – opportunities and pitfalls

Toni Cathomen is Professor of Cell and Gene Therapy and Director of the Institute for Transfusion Medicine and Gene Therapy at the Medical Center of the University of Freiburg, Germany. His research activities focus on the development of disease models and cell therapies based on induced pluripotent stem cells (iPSCs), the improvement of the effectiveness and safety of designer nucleases (CRISPR-Cas and TALEN) for targeted genome editing in clinically relevant human cells, and the development of immune cell therapies (CAR-T cells) for the treatment of various types of tumors.

Therapeutic genome editing – opportunities and pitfalls

Toni Cathomen
Medical Center – University of Freiburg, Germany

Therapeutic genome editing in hematopoietic cells empower new therapeutic interventions, including novel approaches to treat immunological disorders, infectious diseases, and cancer. We have developed GMP-compliant protocols to manufacture gene edited CD34+ hematopoietic stem cells as well as chimeric antigen receptor (CAR) T cells, with the final goal to establish novel cell therapies for patients suffering from primary immunodeficiencies, chronic infection with human immunodeficiency virus type 1 (HIV-1), and solid tumors. Despite the considerable success in improving their specificity, engineered designer nucleases still induce genotoxic side effects. We established a novel unbiased and genome-wide assay to detect chromosomal aberration induced by off-target activity as well as on-target activity, such as micro-aberrations and translocations, with unparalleled sensitivity. These novel insights in CRISPR-Cas and TALEN-induced genotoxicity in clinically relevant cell types authorize a thorough risk stratification and hence a means to identify the best-suited designer nuclease in combination with the best-suited target site. In conclusion, our developed protocols enable us to achieve genome editing in clinically relevant human cells with high efficiency and to assess the genotoxic risk associated with the expression of CRISPR-Cas9 nucleases and TALENs in those cells, so forming a solid basis for the planned phase I/II clinical studies.


---
Implications of transcriptional mechanism for cell decision-making

Prof. Jonathan Chubb is a Welcome Senior Fellow at the MRC Laboratory for Molecular Cell Biology, University College London. His group would like to understand how cells make choices about their fates. To achieve this, they take the view that one needs to observe the gene expression of individual cells before and during the decision-making process, to test how initial cell "state" maps onto final cell fate. In particular, his group develop and use approaches to image the transcription of genes in living cells.

Gene transcription is discontinuous, occurring in "bursts or "pulses".  Although transcriptions bursts are conserved in all forms of life, from bacteria through to cells in mammalian tissues, the causes and consequences of bursting are unclear.  My talk will explore our recent progress in answering these questions.  Using live imaging of transcription, together with single cell transcriptomics and molecular genetics, we have addressed the biological implications of discontinuous transcription for symmetry-breaking in populations of cells during development.  We have also evaluated the reality of different models for the mechanisms of transcription bursting, using imaging approaches informed by the natural organisation of gene families within genomes.
---
Molecular mechanisms governing cell differentiation and cancer processes

Since its formation, Di Croce's group has focused its research efforts on understanding how epigenetic modifications and chromatin changes are established and, once in place, how they affect gene expression, cell differentiation and transformation.

Polycomb and MLL/Trithorax complexes are evolutionarily conserved chromatin-modifying factors originally identified as part of an epigenetic cellular memory system that maintains repressed or active gene expression states. Recent data indicate that they regulate a plethora of cellular processes, including X chromosome inactivation, genomic imprinting, cell cycle control, stem cell biology, and cancer. Polycomb proteins form at least two distinct complexes: the Polycomb-repressive complexes 1 and 2 (PRC1 and PRC2), both possessing histone-modifying enzymatic activities resulting in monoubiquitination at lysine 119 of histone H2A and methylation at lysine 27 of histone H3, respectively. The catalytic activity and the binding of Polycomb to its genomic sites can be modulated by associated factors. The antagonistic function is performed by MLL complexes that trough deposition of methyl marks on lysine 4 of histone H3 positively regulate transcription, thus counteracting the activity of Polycomb complexes. I will discuss how Polycomb and MLL proteins (including novel associated factors) impact on transcription, genome architecture, and their role in stem cell biology.
---
Synthetic Biology-Inspired Cell-BasedTreatment Strategies of the Future

is Professor of Biotechnology and Bioengineering at the Department of Biosystems Science and Engineering (D-BSSE) of the ETH Zurich in Basel as well as at the University of Basel. His research focuses on mammalian cell engineering, in particular on the assembly of synthetic gene circuits that process complex control and closed-loop expression logic as well as on the production of theranostic designer cell implants that interface with host metabolism to correct prominent metabolic disorders.

Since Paracelsus' (1493-1541) definition that the dose makes the drug, the basic treatment strategies have largely remained unchanged. Following diagnosis of a disease the doctor prescribes specific doses of small-molecule drugs or protein pharmaceuticals which interfere with disease-associated molecular targets. However, this treatment concept lacks any diagnostic feedback, prophylactic impact and dynamic dosage regimen. We have pioneered the concept of metabolic prostheses which, akin to mechanical prosthesis replacing defective body parts, interface with host metabolism to detect and correct metabolic disorders. Metabolic prostheses consist of designer cells containing synthetic sensor-effector gene networks which detect critical levels of disease metabolites, processes pathological input with Boolean logic and fine-tune in-situ production and release of protein therapeutics in a seamless, self-sufficient and closed-loop manner. When implanted inside insulated, immunoprotective and autovascularizing microcontainers the metabolic prostheses connect to the bloodstream, constantly monitor the levels of disease-associated metabolites and trigger an immediate therapeutic response to prevent, attenuate or correct the disease. With their unique characteristic to dynamically link diagnosis to dose-specific in-situ production and delivery of protein pharmaceuticals, metabolic protheses will enable new treatment strategies in the future. To highlight the impact of synthetic biology on future biomedical applications, we will present our latest generation of remote-controlled gene switches, biosensor circuits and metabolic prostheses tailored to diagnose, prevent and cure high-prevalence medical conditions including diabetes, cancer, pain, parkinson's disease and multidrug-resistant pathogenic bacterica.

 
---

Single allele chromatin topologies and the discovery of new chromatin loops


Genomic organization in space and time (4D genome) has regulatory impact on gene expression and the epigenetic landscape. We develop new methods to understand chromatin topology in high detail, from the single allele to the cell population level, to assign function to the non-coding genome in health and disease.

Wouter de Laat (Hubrecht Institute) did his PhD (1998) in the Jan Hoeijmakers lab and was a postdoc in the Frank Grosveld lab at the Erasmus University. Since 2000, his research group works on long-range gene activation and pioneers the use and development of 3C technologies for 3D genome studies. Research highlights include their first demonstration of chromatin loops between genes and enhancers, their discovery that CTCF is a chromatin looping factor, their development of 4C technology and Multi-Contact 4C for detailed DNA contact profiles and their introduction of 'C' methods in genetic diagnostics. Wouter de Laat is founder of the biotech company Cergentis, received national and European career grants and is an elected EMBO member. 
---
Dynamics of estrogen-dependent transcription at the single-cell level

Stefan Legewie holds a PhD in Biophysics (2008) and is a group leader at the Institute of Molecular Biology, Mainz (Germany). His group develops mechanistic and predictive mathematical models of biological processes in collaboration with experimental partners to better understand cellular heterogeneity, with a focus on the dynamics of signaling and gene regulation.

Even genetically identical cells frequently respond in different ways to the same external stimulus, leading to differences in differentiation programs and drug resistance. One important source of cellular heterogeneity is gene expression, as genes randomly switch between transcriptionally active and inactive states, resulting in bursts of RNA synthesis. Furthermore, the cellular state influences the competency of transcription, thereby affecting gene expression in a cell-specific manner. Estrogen signalling promotes breast cancer growth and serves as a paradigm for multi-step epigenetic gene regulation. To gain insights into the heterogeneity of estrogen signaling, we studied the stochastic transcription of the GREB1 gene which is a key regulator of estrogen-induced cell proliferation. We labeled the endogenous GREB1 locus using CRISPR/Cas9 genome engineering and monitored nascent transcription by live-cell imaging. Quantitative stochastic modeling implicated a two-state (ON/OFF) promoter model in which the estrogen stimulus modulates the frequency of transcriptional bursting. The cellular state affects transcriptional dynamics by altering initiation and elongation kinetics and acts globally, as GREB1 alleles in the same cell correlate in their transcriptional output. Our results provide insights into non-genetic heterogeneity arising at the level of transcription and reveal how inhibitors of epigenetic regulation uncouple transcription noise and mean expression level.
---
Metabolic dependencies in prostate cancer: regulation and targeting of lipogenesis

Dr. Loda received his MD in 1980 from the University of Milan, Italy, and his training in pathology at Harvard. He is currently the Chair of the Department of Oncologic Pathology at Dana-Farber Cancer Institute, Associate Member of the Broad Institute of Harvard and MIT. The Loda laboratory studies the role of metabolic alterations in prostate tumorigenesis. We study the mechanisms whereby enhanced lipogenesis affects prostate tumor growth. We do this utilizing biochemical and genomic approaches in cell lines, orthotopic tumor xenograft, genetically engineered murine models and human tumors.

Cancer cells hijack metabolic pathways to support bioenergetics and biosynthetic requirements for their uncontrolled growth. Thus, cancer can be considered as a metabolic disease. The link between oncogene-directed cancer metabolic regulation and metabolic rewiring leads to novel diagnostic, imaging and therapeutic approaches. A hallmark of prostate cancer progression is dysregulation of lipid metabolism via overexpression of fatty acid synthase (FASN), a key enzyme in the de-novo fatty acids synthesis. Metastatic castration-resistant prostate cancer (mCRPC) develops resistance to inhibitors of androgen receptor (AR) signaling through a variety of mechanisms, including the emergence of the constitutively active AR variant V7 (AR-V7). Selective FASN inhibition antagonizes CRPC growth through metabolic reprogramming and results in reduced protein expression and transcriptional activity of both full-length AR (AR-FL) and AR-V7, mediated at least in part by the endoplasmic reticulum (ER) stress response. In vivo, FASN inhibition reduced growth of AR-V7-driven CRPC xenografts and human mCRPC-derived organoids, and enhanced the efficacy of enzalutamide in CRPC cells. These findings provide a compelling rationale for the use of FASN inhibitors in mCRPCs, including those overexpressing AR-V7.
---
Diving into the dark matter of the breast cancer genome

Recent years have seen an increasing effort to decode the cancer genome. Most of the studies have focused on the coding genome to identify cancer driver genes. My group is interested in the role of the non-coding genome and its potential contribution in driving the transcriptional aberrations common to breast cancer patients. To do so we use a wide-spectrum of techniques including genomic and epigenomics assays in patient-derived samples. I will present the results of a couple of studies  in which mapping the non-coding genome using epigenomic yielded novel insights on cancer progression in luminal breast cancer patients. 

Luca Magnani has trained in Italy and the US before starting his laboratory at Imperial College London. His background is in epigenetics. He has a strong interest in translational science, with a strong focus and breast cancer. He is currently supported by a CRUK career development fellowship and EU grants. His laboratory studies how tumors evolve in response to therapy using genomics and epigenomics. His multi-disciplinary team consist of a medics, biologists and computational biologists and uses and develops cutting-edge approaches to study breast cancer evolution.

 
---