Conference location
KIT ROYAL TROPICAL INSTITUTE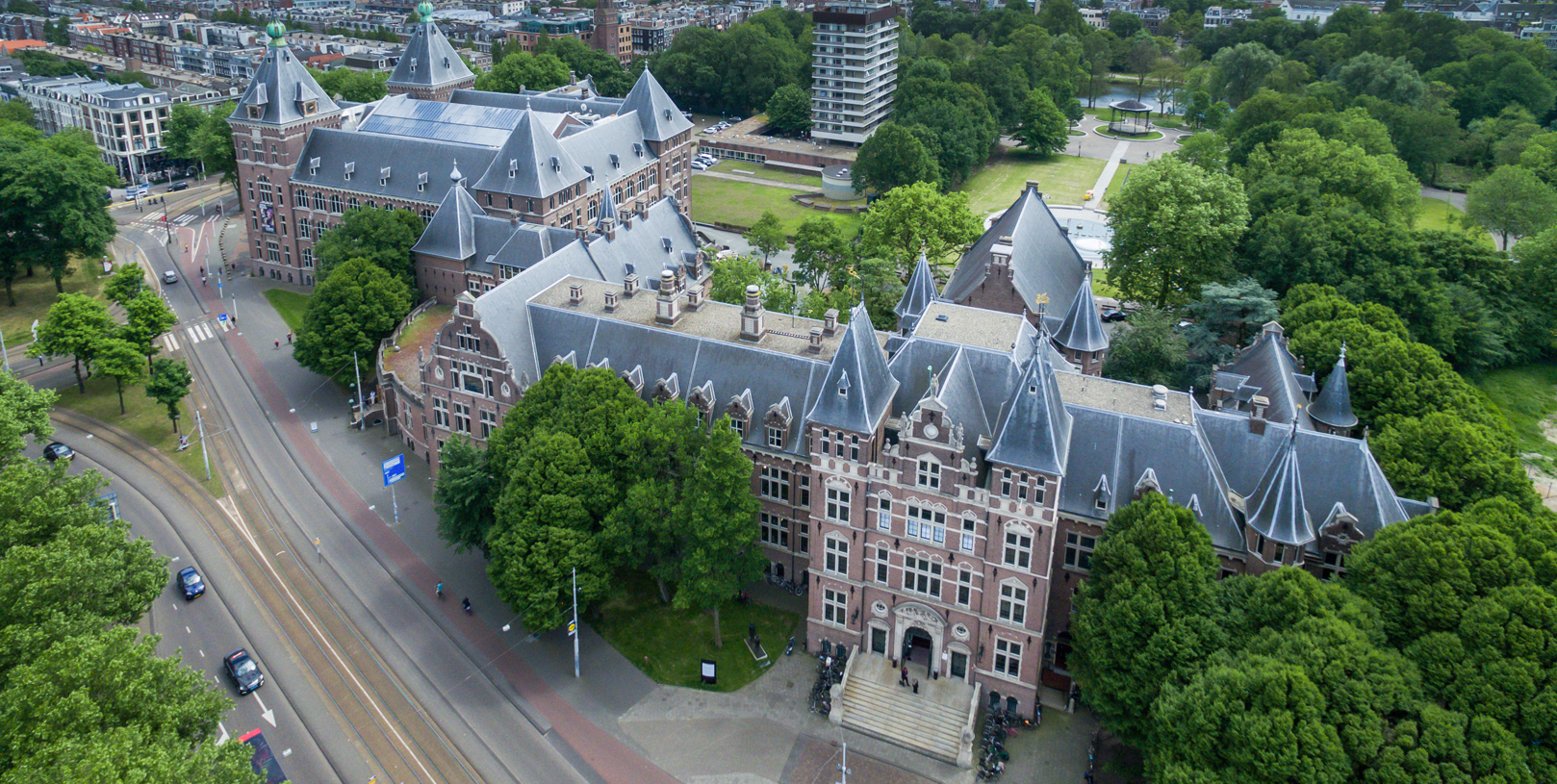 We selected the beautiful Royal Tropical Institute as conference venue since it is ideally located in central Amsterdam in a safe and easily accessible part of the city. The venue location has fast connections to major international hubs, Amsterdam Schiphol Airport and Amsterdam Central railway station. It is close to the University of Amsterdam Science Park.
The Royal Tropical institute is a historic building from 1926 and it is fully renovated this year. The iconic conference center is full of Amsterdam's history, having a delightful large conference facility located at the Oosterpark, allowing going outside for a short leisurely walk in the park.

The venue has a variety of excellent conference rooms and offers full conference services and support. The venue holds an exquisite auditorium (Maxima Theatre, 453 seats) for the plenary lectures, a beautiful and imposing reception area (Marble Hall) and eight meeting rooms of various sizes to be used for the poster- and workshop sessions. Excellent catering options are available, offering a balanced selection to the conference participants during the breaks and informal sessions. All rooms have professional quality audiovisual and IT facilities and experienced technical support will be available during all sessions.
The Royal Tropical Institute is conveniently located in the city center of Amsterdam and it conveniently operates its own 80-room Amsterdam Tropen Hotel at its premises. The invited speakers are offered a comfortable room at this location. The venue is in close vicinity to hotel accommodations, either walking distance or short public transportation trip (< 15 min by tram, bus), rented bicycle journey or (water)taxi. The National Tropenmuseum is adjacent to the venue.
See also www.kitmeetingsandevents.nl/en/organising/conventions-and-conferences